Interactive Migration Help: Activating an Individual V5 Account¶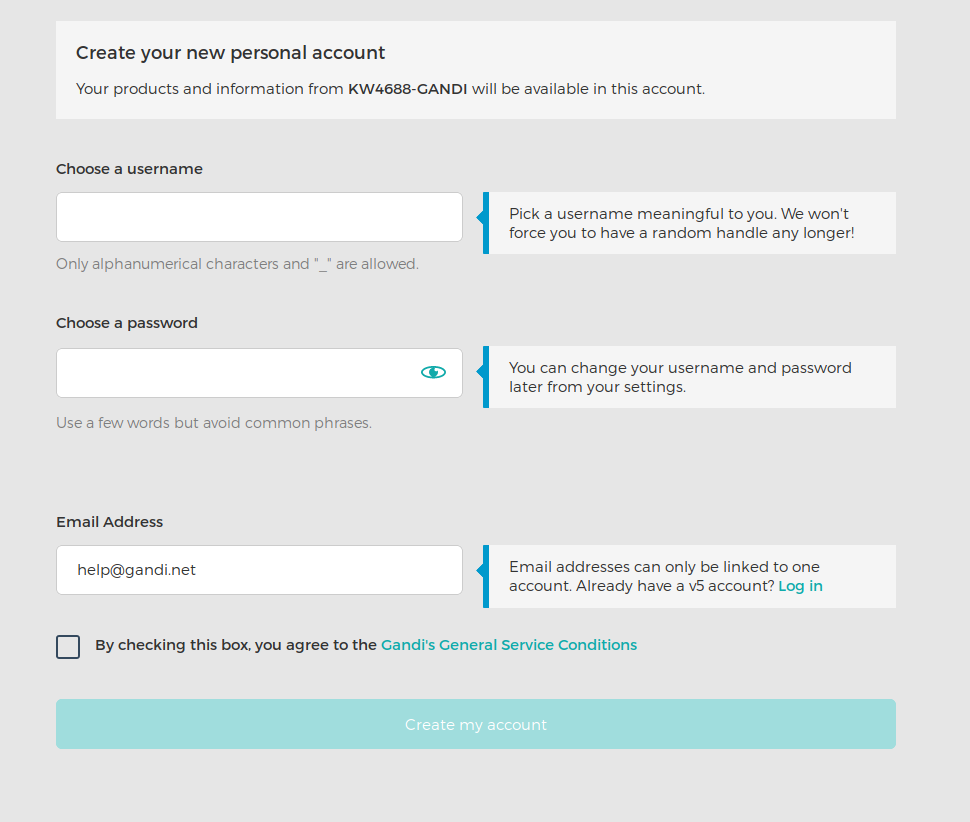 Once your V4 account is validated you will need to choose a new username for use in V5 which will replace the handle you used in V4. You will also choose a password.
Note
We recommend choosing a new username and password unique to your new V5 account to help avoid any confusion between the two.
By default, the email address is pre-filled with the address associated with your V4 account, but you can change it if you wish.
Do not forget to check the box accepting the Gandi General Condition of Sales contract.
Once you have completed filling out all the necessary information, click "Create my account" to continue to the next step.
Continue to the next step. ➱➱➱➱➱